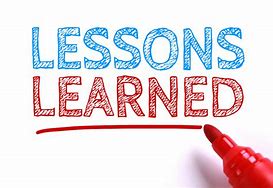 "Colleges are masters at molding their interests into the behaviors of society."- Marla Brady, www.marlabrady.com 
Ten years ago, I had the pleasure of sitting and talking about higher education with one of the brilliant educators of our time, Marla Brady.

We were talking about the repeat mistakes that parents make year-after-year.
I asked Marla- "Why do you think parents keep making the same mistakes?"

She said- "Hans, it's quite simple. Colleges are masters at molding their interests into the behaviors of society."

That thought has stuck with me everyday since then and it's continued to be proven out every year. The 2022 Admission season is no exception.

I can call these 7 things- lessons learned. Or, I could just say that every parent is far better off if they'd learn the perspective of the college. Parents should know better what colleges want from them because they know how to get it. 

Seven 2022 Lessons Learned
# 1- Test Optional is no longer optional. The results are clear that colleges much prefer to receive strong SAT/ ACT test scores from an applicant. They may remain test-optional, but that is to serve their interests, not yours!

# 2- Barely beating deadlines is no strategy for your admissions success. The results are clear that colleges much prefer early-submitted applications. The best results come from applications submitted by October 15th. 

# 3- Poorly written essays are a sure-fire way to be turned down. Few high school students would be considered good writers...maybe 2 out of 10. The rest are bad. Colleges put this to a test, and, it isn't working well for poor writers. 

# 4- Just hitting the "Submit" button isn't enough. These are the days of Applicant Portals. They must be attended to on a timely basis. Proper follow-up is a necessary habit in this process.

# 5- A high GPA does not make a student "elite" college qualified. It's typically a big mistake to think that the student is suddenly qualified to attend elite colleges based strictly on their GPA. 

# 6- The application strategy to "cast a wide net" is a faulty strategy. It results in many rejections. The colleges can simply see through it all. 

# 7- Believing that applying to more colleges is better than less colleges is a fallacy. Applying to more colleges will result in a lower likelihood of being accepted into the preferred colleges. Why? Because students are distracted away from their follow-up and follow-through with preferred colleges.

Marla was spot-on back then and she's still spot on today. These mistakes are repeated year-after-year.

They result from college policies and intentions to drive up the number of applications by making it easier to apply; to lower their acceptance-rate to appear more selective; to drive up tuition-rates; and, to coerce parents to spend more money...BOOM! 

It all begins with what families hear during college Informational Sessions. It's continued with what families see during college Tours.

It's all wrapped up in how the college molds their specific interests into the behaviors of society- targeting parents and guidance counselors!

Thank you Marla!!!

None of that has to be your story though. You can know better and you can avoid these mistakes.

We're here to help...it's what we do!