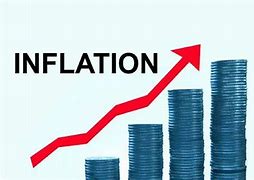 Enrollment Management annual series
Part 1. Application Inflation- Inside the Numbers
Application Inflation results from the admission strategies of colleges designed to boost their selectivity.
Early Action is a preferred college application strategy I use extensively to get my CollegeLogic students to submit applications in early October. In recent years, it was a strategy that yielded higher acceptance rates and increased scholarship offers. It also served well for students to learn earlier about their application decisions. But, the accelerated use of the Common App has changed all of that.  
It's reflected in this season's admission results, disappointing tens of thousands of student families. Let's look at some numbers-

Applications increased this year by 1.6 million over the number submitted in 2020 without an increase in the number of applicants. This is called Application Inflation! It results from college strategies designed to receive more applications, resulting in lower acceptance rates and an enhanced perception of their "selectivity."

Many colleges received 30% more Early Action applications this year than in 2020. Some colleges implemented Early Action for the first time this year to alarming results.

Clemson offered Early Action this year for the first time. They received 26,000 EA applications with 32,000 Regular Decision applications. That's 58,000 applications to enroll 4,500 freshmen students. 

USC offered Early Action for the first time. They received 40,000 EA applications with 80,000 Regular Decision applications. That's 120,000 applications to enroll 3,500 freshmen students. 

The Univ. of Wisconsin received 45,000 EA applications with tens of thousands of Regular Decision applications to enroll 8,500 freshmen students.
These are staggering numbers!

What does it mean to the colleges?

It means that Application Fee income increased by over $120 million dollars, mostly received by the 50 or so most popular colleges.

It means that those college offices had thousands more applications to sort through. They can preach all they want about taking a "holistic" view of their applicants, looking beyond grades and test scores. But that's mostly hogwash. I am 100% certain that thousands of applications at top schools were either denied or deferred within 10 seconds of a counselor's viewing of them. 

It means that these colleges' perceived "selectivity" has been superficially enhanced by manipulating to show a lower "acceptance rate".

It's Admissions Inflation. It's a well-designed strategy of the colleges. It serves them well, but it comes at the expense of student-family expectations, emotions, and outcomes.

On the flip side, their "conversion rate of acceptances to enrollments" will decline accordingly, but we'll address that later in the series. 

What does this mean to you and me?

For me, I will continue to use Early Action to the benefit of all of my students. It's still the best way to go. We just have to be smarter and more aware of our approach.
For students, it's more important than ever for you- 
to build relationships within the Admission Office, earlier and stronger
to build upon your personal skills
to be global-minded and able to express your viewpoints
to have a defined purpose for your major 
These are the differentiating factors that create your unique advantages. 

For parents, it's more important than ever for you to be on top of your game, be involved and engaged, and work from a knowledge-based position of strength.
Gone are the days when a college visit is nothing more than registering and taking a tour, an activity in which there isn't any meaningful relationship built.

Unless you're savvy, information sessions and tours are when colleges assume the strength position. That doesn't bode well for you.
My students are always required to meet an Admission Counselor at every college they visit. The results are greatly improved by doing this well, though it's clearly not something that most students embrace.
My parents work from a knowledge-based position of strength.
It takes plenty of advanced work to become good at this. It's a whole lot easier not to. The results are predictable either way!