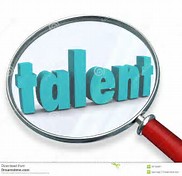 "Parents typically think that only the most talented athletes go on to play college sports."



Let's accept that among the top 50 DI colleges across the country, the coaches will recruit the best talent available, often times disregarding other relevant factors (grades and such of the student-athlete).  And let's accept that this practice is most prevalent in the men's sports of football and basketball, where big revenues are generated for the college. This practice typically applies to recruiting 10,000 of the incoming 110,000 freshmen athletes each year. Where do the other 100,000 come from?

Those roster spots are filled with quality kids, who are good students and good athletes; who work hard and have good character; who are involved and engaged in the college process; and, who are willing to do things that other more talented athletes won't do to be recruited.

When it comes to being recruited and playing college sports, there are 8 common fallacies derailing well-intentioned athletes and parents. Here is-
Fallacy # 8- Athletic Recruiting is a talent contest. Invalid!
Why is it invalid? Because it's false. It's only a talent contest for the very best players, about 10% of the college athletes. For the rest, it's a relationship-building contest between the athlete and the coach. Gone are the days where coaches are out looking for athletes. Now are the days where athletes come to the coaches.

Don't get faked out by all the showcase events having dozens of assistant coaches on the sidelines seemingly watching. They are not typically there to evaluate your child unless you have made prior arrangements for that to happen. That's on you, not on them! The control is in your hands, not theirs. 

This should be good news for you. It's why our athletes play college sports, improving their odds by 20 times over the others who may have more talent. 

To learn exactly how it all works, get our book today-
  The Inside Secrets to Playing College Sports

Time is always ticking along, and as usual, another month has passed moving the college-aspiring students and tuition-paying parents a month closer to college ahead. What do you want to do to be sure you will get it right? I guess that's the big question that many people don't want to answer. But we are here for those who do!

CollegeLogic leads the pathway for families to take action and get college right.

To find out how we do it, call or email us today.  
-------------------------------------------------------------------------
Speaking of taking action, this book is an absolute must read if you would like to save on college costs- 
  Dissecting the Big Business of College

Hans