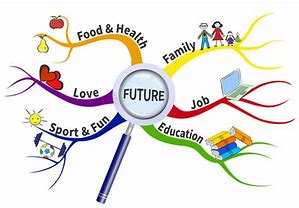 Plan for the future. React to the now.
As we all know, just about everything is shut down. H.S. students are studying from home. College students have been sent home. College sports seasons have been cancelled. SAT's have been cancelled. College offices are closed to the public. 

In spite of it all, five million freshmen students will presumably begin arriving on college campuses in five months, of which 100,000 will be athletes beginning their NCAA careers...presumably.

Here are a few quick updates reflecting announcements made in the last day or so.

Cancelled SAT's from Saturday-
All SAT tests have been cancelled until June. Registered students for the May SAT will receive a refund. It would be wise to quickly register for the June SAT. For students planning to take SAT II's in June but also needing to take the SAT, priority should be given to taking the SAT over the SAT II. 
Students planning to take the April ACT-
The April ACT has been cancelled nation-wide. It would be wise to plan for taking the July test.
NCAA Spring Sport Athletes- 
NCAA leadership has indicated that spring-sport athletes will be granted "eligibility relief" from being charged a year of eligibility. The effect on allotted-scholarships remains uncertain as of now. Individual college athletic offices will have discretion over how they apply the new policies.

High School Recruiting-
Division I and II coaches are banned from any in-person recruiting activity through April 15. On-campus visits will not be allowed during this time.
Phone calls, email, and text communications remain permitted in accordance with current NCAA rules. 

College Admission Offices-

Most colleges have closed their office to visitors through April. There is no sense in planning college visits at this time. 

Admission Offices will remain working towards finalizing student acceptances and enrollments for the coming fall semester. Over 200 colleges have extended their Enrollment Deadline date to June 1, not as a favor to you but rather as a need of theirs.
CollegeLogic-
What are we doing? We keep working. Your child's life ambitions don't need to be put on hold. In fact, now is a good time to plan ahead for creating unique advantages and exploring opportunities. 

We plan for the future. We react to the now.
---------------------------------------------------------------
Your outcomes will reflect in what you attract!

COLLEGELOGIC: OUR MISSION—YOUR OUTCOME