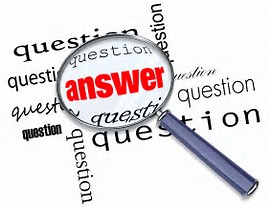 The key to turning a 15-minute coach meeting into 60 minutes is having the right questions to ask.
You have plans to visit colleges and meet coaches. What do you want out of the meetings? To build value in the athlete? To find out if there is a real opportunity? To learn exactly what the coach's situation is? Yes, all of it...of course! 

How will YOU do that? We do that by asking all the right questions. It builds value. It sheds light on the opportunity. And it provides valuable insight into the coach's situation. 

We have a script of
50 Questions to Ask a College Coach
. Not that your child will ask all the questions, but you can pick and choose the ones which apply best. Here are a few of the most important questions that you must ask-
- What is your 5-year plan?
- How many scholarships do you have available for the team?
- How many do you have available for my recruiting class?
- For which positions do you plan to offer a scholarship?
- What can I do to qualify for a scholarship?
- What is your timeline for making offers?
- How can you help me with admissions and costs?
Without having the right questions to ask will likely bring an abrupt end to the meeting. You will leave without having built enough value to substantiate further attention of the coach.
Having the right questions
to ask will draw the coach's interest, demonstrating good organization of the athlete, while gaining important insight into the specific situation of the coach.    
We discuss this and much more on our educational webinars.
J
oin us on
my next webinar coming right up-
Hans