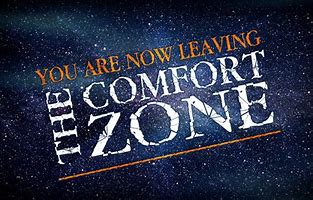 "He usually makes uncomfortable sense in a world where most folks would rather just hear what they're used to hearing, which is often not much of anything. Those who know him generally like him well enough, provided he keeps his thoughts mostly to himself. And when he does talk, it isn't that they stop liking him, rather, they are not quite so satisfied with themselves." - William Paul Young, author-The Shack 

Mom's and Dad's, welcome to the world of college where my role is to make "sense" of it all for you, which in turn may make you uncomfortable...uncomfortable in the realization that you don't know enough about what you're about to buy
—
COLLEGE. 

Your choice will always be to follow the typical beliefs of the general public, as trained by the big and powerful college-machine, or, you can decide to know better for yourself.

For example, Colleges readily state their "Job Placement Rate" to be 90% hoping that you believe it and become more willing to pay their exorbitant price. But if you stop and think about this, you will conclude that it's nothing more than Fake News! In fact, if you question how they track it, they will become uncomfortable knowing that they don't, that it's nothing more than a made-up number that sounds good. 
When I discuss this with parents, they immediately become agitated and often want to defend the college. Why? Because they don't want to believe they've been duped into thinking something so ridiculous as a 90% Job Placement Rate...it makes perfect "uncomfortable sense".

Another example? Many colleges have become "Test Optional" making parents believe it's because those colleges don't see value any longer in SAT's/ ACT's...another fallacy of the typical parent-belief. "Test Optional" is a strategy of college designed to achieve two goals- lower the acceptance rate by increasing the number of applications making the college appear to be "more selective"; two, raise application fee income by increasing submitted applications. It's simple, it's brilliant, and it makes perfect "uncomfortable sense"!

Enough said, would you like to better know what you're about to buy? If so, then schedule
a free half-hour College Review & Strategy

call with me on Zoom...and don't shy away from

Uncomfortable Sense!

It can't be any other way if you are

to achieve your college goals.