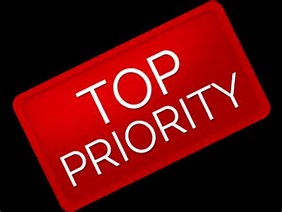 "A common error in parents reasoning is their belief that a coach's top priority is winning."
Let's accept the only thing that counts to many Division I coaches of top programs is winning. They get paid well to win, and if they don't win enough, they're sent packing, usually to be hired by another school. But those coaches account for less than 5% of all college coaches.


For the remainder of college coaches, about 35,000 of them, if they get fired, they will be bounced out of college coaching entirely. For those coaches, many other factors go into their job than winning, such as graduation rates, team GPA, proper conduct of their players, and more.

When it comes to being recruited and playing college sports, there are 8 common fallacies derailing well-intentioned athletes and parents. What's a fallacy? It's an
error in reasoning
that renders an argument logically
invalid
.
Here is-
Fallacy # 6- Winning is the college coach's top priority and recruiting is their daily objective. Invalid!
Why is it invalid? Because it's false. Keeping their job is the coach's top priority. Taking care of the current team roster is the coach's daily objective.

College coaches love their jobs and they all like to win. But if their players get into trouble, don't make their grades, or misrepresent the college, then that can be grounds for getting fired much more so than wins and losses. That type of dismissal typically results in a quick jettison from the world of college coaching. They will not risk that. Therefore, they pay close attention to managing their program and coaching their players. They wake up everyday to check on their players, not to check on emails of prospects.  

That's why our athletes make it a specific effort to gain the trust of college coaches for enhancing and facilitating the college recruiting process. You child should too. 

Reference Chapter 18, page 121-
 The Inside Secrets to Playing College Sports

What is keeping you from diving in and taking control of this process? Is it fear of not knowing the process? That's pretty normal. And that's why we do this work. CollegeLogic helps families dive in and get started in the college process with a proactive strategy for getting college right.

Our students win admission acceptances.
Our parents save thousands on college costs.
Our athletes play college sports.

To find out how we do it, call or email us today. 
-------------------------------------------------------------------------
Speaking of saving college costs, this book is an absolute must read- 
  Dissecting the Big Business of College

Hans