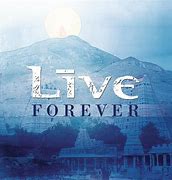 All parents will live their life knowing they either got college right for their child or they didn't!
When it comes to college, kids need their parents to be on top of their game more than ever. Parents who are not current in their understanding will compromise their chance of getting it right. 

College is no time to come up short. The gap between right versus wrong is big. It's perhaps the size of the Atlantic Ocean.

Parents who defer to their children or the school's guidance counselor to navigate the complexities of the college process live in oblivion to its significance.

College represents the "Transformational Bridge" taken by a teenager to becoming a young adult. 

Who possibly wants to leave this to chance and the random outcomes that result?  

It's not that parents consciously choose to leave it to chance. But, it's the default outcome of not being actively involved from a position of strength based on knowledge and conscious intention.

The 2022/ 2023 Admissions season has changed the landscape of college admissions. Tens of thousands of parents are in disbelief of their results.

Excuses are running wild. While there is no excuse, there are reasons. The number one reason is they left it all to random chance. 

Random chance occurs when-
Parents desire specific colleges in support of their interests over the interests of their child

Students randomly hit the "Submit" button in hopes of winning a random acceptance

College visits center around taking tours rather than personal engagement

College majors are chosen based on sounding impressive rather than having substance

Colleges are chosen based on rankings that get manipulated to create a false perception

Parents feel that the exorbitant cost of college and its prestige guarantees success
On the flip side, my role is to put your child on a path of success and satisfaction. We achieve when-
Colleges are purposefully chosen

Proper attention is paid to the priority colleges

Essays are written to express genuine meaning

College visits build meaningful relationships

College decisions reflect the deep personal interests of the child

College majors studied reflect the desired outcomes of the child

College cost is decided upon responsibly
When you approach college this way, you will substantially increase your odds of getting college right for your child. 

Through the angst of this current college season, my CollegeLogic students and families are thriving. None of it has resulted from applying random chance to our process. 

I advocate for your child to live the life they want for themselves, which may differ from the life you desire for your child. Please accept that. 

I support parents to live life forever knowing they got college right for their kids without bankrupting themselves. Perhaps you will appreciate this.

Our ultimate responsibility is to put these precious children on a path of true success and satisfaction.