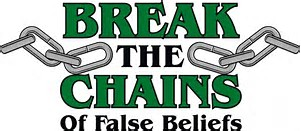 "The most common mistake made by athlete-families is bypassing the admissions process."
Rarely when an athlete-family visits a college do they plan to stop by Admissions and meet with an admissions counselor. They may take a tour, may meet the coach, and may visit the athletic field, but they don't meet an admission counselor.

When it comes to being recruited and playing college sports, there are 8 common fallacies derailing well-intentioned athletes and parents. What's a fallacy? It's an
error in reasoning
that renders an argument logically
invalid
.
For our late summer series, here is-

Fallacy # 5- I don't have to worry about  admissions, the coach will take care of that for me. Invalid!
Why is it invalid? Because it's false. You do have to worry about admissions. The coach may help, but it's your job to have credentials for winning an admission acceptance. What every mom and dad should know is that bypassing the admissions process can also cost you thousands in scholarships of which the coach can't help.

Our athletes make it a specific point to meet with admissions on every college visit. You should too.

Reference Chapter 17, page 114-
  The Inside Secrets to Playing College Sports

Does your fear of the college process keep you from diving in? That's pretty normal, but it doesn't help matters. CollegeLogic helps families dive in and get started in the college process with a proactive strategy for getting college right. Our students win admission acceptances and earn scholarships; our parents save thousands on college costs; and our athletes play college sports. To find out how we do it, call or email us today.  
-------------------------------------------------------------------------
Speaking of saving college costs, this book is an absolute must read-
  Dissecting the Big Business of College

Hans