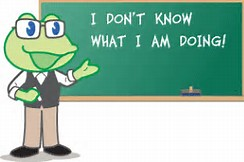 Most people in planning college visits arrive on campus, drive around, take a tour, sit-in on an information session, and leave. 
 That's ineffective and unproductive!
But that's what parents think they are suppose to do. So why is it ineffective? Because families leave the college without-
meeting the key decision-makers
building value in themselves
understanding how the college does business
To be effective, you need to meet with the admissions office, financial aid office, and department of your child's anticipated studies...makes sense to me!
When you visit a college, drive around, and take a tour, you are merely getting a sales and marketing job from the college. They are letting you know how you can buy into their business model. You then leave without engaging the people who determine your college situation for admissions, studies, and costs. You're leaving the college without knowing how they conduct their business. That's ineffective!
When you meet with the people from admissions, financial aid, and department of study, you gain a far deeper insight into the college and you will better determine if it fits within your expectation for an education, experience, outcome, and cost. That's effective!
Here we begin a 4-part series on how to engage yourself with the college while on a college visit. Today is recognizing the need to engage with the key people of the college. In the next three parts, I will give you the specific questions to ask in each office for admissions, financial aid, and studies for making your college visits effective.
As always, if you'd like to learn how to save thousands in college costs, you can pick up a copy of our new book today- 
     Dissecting the Big Business of College
Our student-families save thousands on college costs, and you can too. All you have to do is want to and then take action.