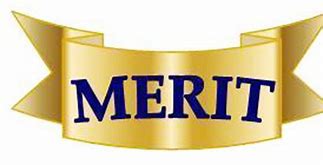 Scholarships that used to be awarded for academic achievement,
are now nothing much more than "sticker-price discounts". 
The typical merit scholarship award in most colleges today has become a direct reflection of the need to discount their price in order to fill their seats. 

For a clear example, the top ranked 50 colleges don't offer scholarships. Why not? Because they don't have to. There are enough parents willing to pay the full asking price to enroll their child into these schools. The perceived value in these colleges will assure them of a full freshman class each year. 

These same 50 colleges have led the tuition, room & board, run-up in cost over the last 15 years, doubling in total cost. The next few hundred colleges have similarly followed suit by running up their costs as well. For them, it's a superficially-driven, price inflation strategy without having the perceived value to support their cost.  

For these colleges, people are not willing to pay full price, nor should they. They have had to resort to using the merit scholarship award as a price-discounting tool to incentivize families to enroll. Otherwise, they would fall short of their enrollment-needs. In Admission Offices, this is called "Enrollment Management". It is tightly applied, which means they wouldn't do it if they didn't have to.

Hence, merit scholarships are typically awarded as a discount off the inflated tuition cost of a college in order to achieve full enrollment.

A note about Certificate Value-
Top tier colleges build a layer of cost into their price based on what they refer to as "certificate value". It's the value people place on putting the college name on the diploma.

Certificate value is highly marketable for top tier colleges coming at a steep price for the parents.